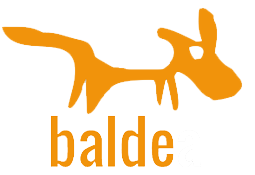 We are the mouthpiece of the Balearic Animal Welfare Associations
Although the Balearic Islands and especially Mallorca are still popular holiday islands, they also have their downsides and one of them is animal welfare. Thousands of pets are still being abandoned. Since the Balearic government does not invest in animal welfare at all, everything depends on the communities and mostly on the clubs and private individuals.
BALDEA wants to change that!
Donate
Contact
Help us save animals by changing awareness about them
BECOME A SUPPORTER
THIS IS US
We see ourselves as the umbrella organization of animal protection associations that are committed to the protection and welfare of animals. And that's how we've been recognized by politicians, authorities and ministries for over a decade.
We try to do the work that the animal welfare organizations cannot do due to a lack of staff and money. That's why BALDEA does not own an animal shelter, but our clubs and therefore BALDEA DOES NOT PLACE ANIMALS.
Above all, our work involves bringing about a change in awareness among the authorities and the population and launching large-scale sterilization campaigns, training courses, education campaigns, reports of violations of the animal protection law, etc.
DONATE
Since we are completely overwhelmed with requests for help, we are unable to provide a phone number. Our small team is already completely filled with the focal points that we have and works mostly on a voluntary basis! Thank you for your understanding.
We are grateful for every donation!
Since we have no administrative costs, every euro goes directly to our projects, primarily in veterinary costs, medicines and surgical materials, traps, petrol, insurance; Etc.
What we do
Our actions & projects
We save animals
Not by rescuing individual animals directly, but by creating awareness, in the media, with project work, with the government and by avoiding future suffering through neutering. We're not above working hard for animals.
We have already been awarded twice
In 2008 we received the "PREMIO JAUME II" award from the Balearic government. That was and is unique in the history of Mallorca! This year, 2 board members will receive an award for their work from the MALLORCA ZEITUNG on behalf of BALDEA and all animal rights activists.
We collect for animals
No, we do not feed street cats ourselves. We collect donations for our projects, we use them to finance our sterilization mobile and we try to get government funding for animal welfare on the islands. In 2019 we were able to obtain a grant of €244,000 from the Mallorcan island government for the town halls to sterilize street cats.
We work locally
We support organisations, but also private individuals on the Balearic Islands, in which we stand by them with action and advice so that they can help individual animals directly.
What drives us
Our mission
Animals have rights. We are trying to enforce and expand these. We disapprove of any form of animal abuse. We are therefore resolutely opposed to this and call on you to do the same. Dignity and respect is not something that should be reserved for humans, animals deserve both too.
News & Infos
Current projects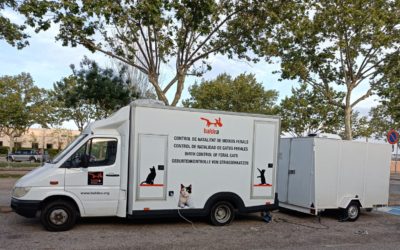 In 2013, our sterilization mobile was inaugurated in the municipality of Valldemossa to curb the population of feral domestic cats and to have animals neutered in the homes affiliated with us.
Contact us!
Any questions? Would you like to learn more about our work? Do you want to start a project with us?